Taking Liberties With… Aaron Ness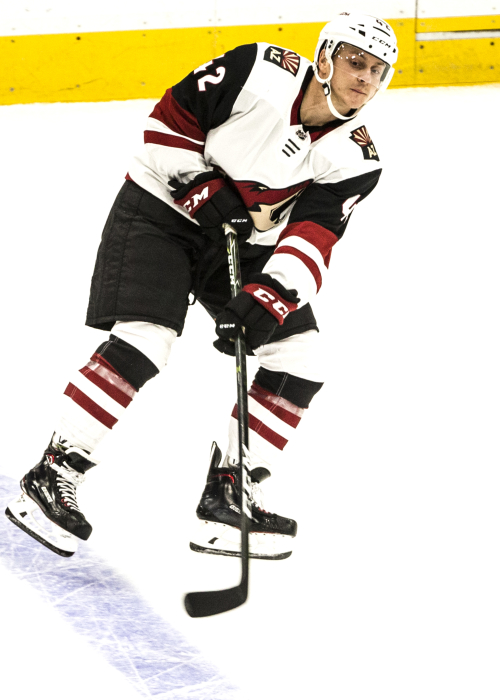 AARON NESS
Position: Defenseman, Arizona Coyotes/Tucson Roadrunners
Hometown: Roseau, Minn.
Acquired: Signed by Coyotes as free agent on July 1, 2019
NHL Draft: Selected by New York Islanders in second round (40th overall) of 2008 NHL Draft
Last Amateur Team: University of Minnesota (WCHA, NCAA Division I)
Age: 29
Arizona Rubber: What is your favorite hockey memory growing up?
Aaron Ness: Probably winning the state high school hockey championship for Roseau, my hometown. That was a lot of fun to play with buddies who you grew up with and played with for a couple of years. You're reaching for that goal your whole childhood, so being able to do that with a group that included all my buddies was special.
AZR: What is your favorite memory since leaving junior hockey?
AN: Probably my first NHL game (Feb. 2012). You want to be in the NHL and work toward that goal your whole life. It was a dream come true to finally get to play. The game was in Philadelphia. I broke in with the Islanders, and I'll never forget that experience.
AZR: Who was your biggest influence, on and off the ice?
AN: Probably my parents. My dad, especially. On the hockey side of it, he played the game and he brought me into the game. Both my mom and dad did so much for me growing up to get me where I am today. I'm forever thankful to them for that.
AZR: What is the best piece of advice you can give a young hockey player?
AN: Just continue to have fun with the game. It gets to the point where so much that goes on is out of your control. You have to continue to love the game and have fun with it. Continue to enjoy what you're doing every day.
AZR: Other than hockey, what is your favorite sport?
AN: Golf, definitely. I play a lot of golf in the summer and it's a big hobby of mine.
AZR: Any superstitions?
AN: Nothing crazy. I put everything left on first, like my left shin pad, my left skate, left elbow pad. I don't know why. I kind of started doing it that way and continue doing that today.
AZR: What is your game-day routine?
AN: Nothing out of the ordinary. You get to the rink, I get my sticks done, warm up and get into it right away. Nothing over the top. Pretty standard, pretty simple, and I've stuck with it over the years. Seems to be working.
AZR: Do you have a favorite restaurant in the area? Have players introduced you to the restaurant scene?
AN: Nothing crazy yet. My wife cooks quite a bit, so I just rely on her for the food side.
AZR: What are some things you take on road trips?
AN: I'm a pretty boring guy, so just the general stuff. I take my iPad, my headphones. That's about it. I watch movies and shows on the plane, and that's about all I need.
AZR: Did you have a favorite player growing up?
AN: I watched the Detroit Red Wings growing up and Nicklas Lidstrom was a lot of fun to watch.
Photo/Norm Hall
– Compiled by Mark Brown
(Feb. 7, 2020)